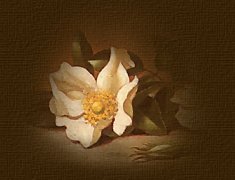 Lynn's Useful Links

The following is a list of useful links that I have compiled.
If you wish to be added to this list please
email me here
and I will do so. Thank You!




American SIDS Institute
Wonderful site full of information on
anyone whose child has passed away of Sudden Infant Death Syndrome.

Tourette Syndrome Association of Greater Washington
Tourette Syndrome Association of Greater Washington -
Information, support and resources to families,
individuals and professionals dealing with Tourette Syndrome,
Attention Deficit Disorder and
Obsessive Compulsive Disorders.
Self help and advocacy resources also provided.

Tourette Syndrome Association of Australia
Tourette Syndrome Association of Australia -
TSAA is a voluntary and non-profit organization
consisting of people with TS, their families,
health and education professionals and other
interested and concerned people.
The association disseminates educational materials
in the fields of health care,
education and welfare service,
provides telephone counseling and operates
support groups. We provide parent
advocacy and other services to help families
cope with problems that may occur with TS.
The association regularly publishes a newsletter.
We continue to work towards seeking better treatments
and improving the overall quality of life
for TS sufferers.

Tourette Syndrome
Tourette Syndrome -
TS information sheet compiled by NINDS,
the National Institute of Neurological Disorders and Stroke.

Tourette Syndrome Assosiation Chapter -- Massachusetts
Tourette Syndrome Association Chapter-- Massachusetts -
As a chapter our purpose is to
provide information and referral for parents
of children with Tourette, adults with Tourette,
physicians, educators, advocates, etc.

More Favorite Links HouseCall~Anti-Virus Scan
HouseCall Anti-Virus Site~
Will Scan your computer right from their site.
Check this out it is Great!

Missing & Exploited Children
Please take a look at this Link
and see what you can do to help in any way to
Prevent the Abuse of our Children or
to Help in Finding Missing Children
,Thank You!

Dr.Laura
This site I have found to be so refreshing
in this world of lost values and people not
knowing how to do the right thing.
Dr. Laura or as she puts it "I am My Children's Mom".
Check it out and listen to her
speak and answer questions on values, morals, ect.

Dr. Irene
This too is another great site
very similar like the one I have
posted above for anyone to look into.

I surely Hope you have taken a little something
away with you from my "Heaven's Blessings"!
Have you hugged your Child or Children Today,
Please Do So Often! How Precious A Life Truly Is!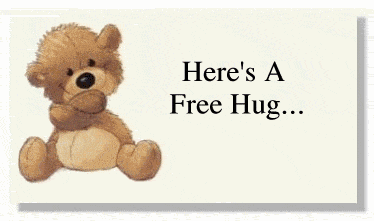 The beautiful Midi playing is Dreams By Margi Harrell